The two flutists met during their studies with Prof. Robert Winn at the Hochschule für Musik und Tanz Köln.
Since March 2010 they have been scholarship holders of the foundation "Live Music Now Köln e.V.". In the online competition "Alexander & Buono International Flute Competition", New York, they were able to win an excellent 2nd prize by sending in their recording in September 2012.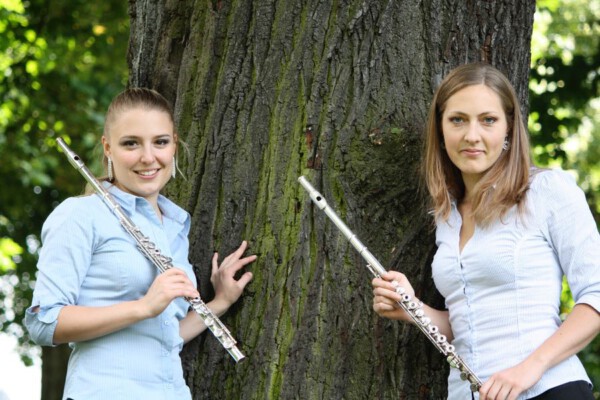 The young, talented and motivated musicians attract attention with unusual flute tones. In addition to the classical flute literature, they also let the piccolo and alto flute sound in their self-arranged works, creating a wide range of tones that make you stop. The duo is also very popular with the young audience. With their very own version of "Carnival of the Animals" they conquer the hearts of all children.