Three young, enthusiastic and exceptionally committed musicians from the Cologne University of Music founded the "Aelius Trio" in 2018.
Jennifer Seubel, flute, Elio Herrera, cello, and Marco Sanna, piano, share a great passion for chamber music.
This relatively unusual instrumentation aims to explore and interpret both known and unknown works.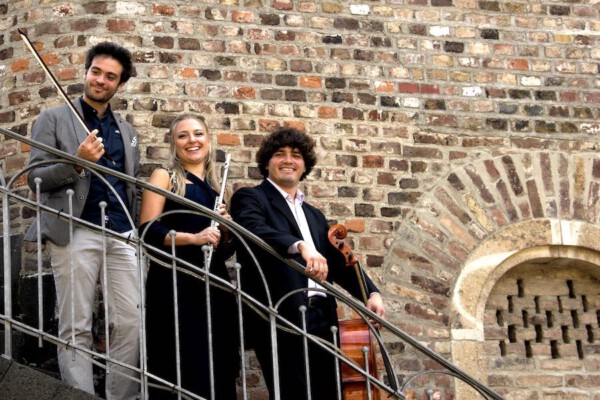 In their concert programmes, well-known classical trios string together works by Haydn, Mozart and Beethoven and interesting, lesser known works by composers (Louise Farrenc) or by composers who have fallen into oblivion (e.g. Ferdinand Ries).
The eclecticism of the "Aelius Trio" is evident when the three musicians also perform works of "new music", as well as crossover/jazz or the world of tango with, for example, the whole cycle of the Seasons by Astor Piazzolla.